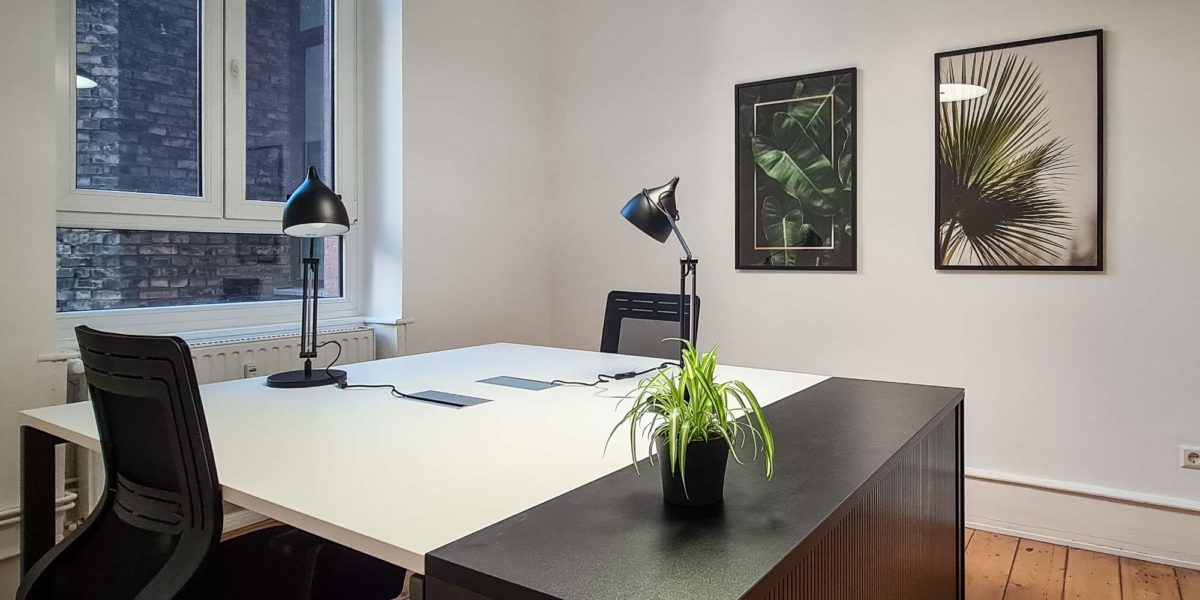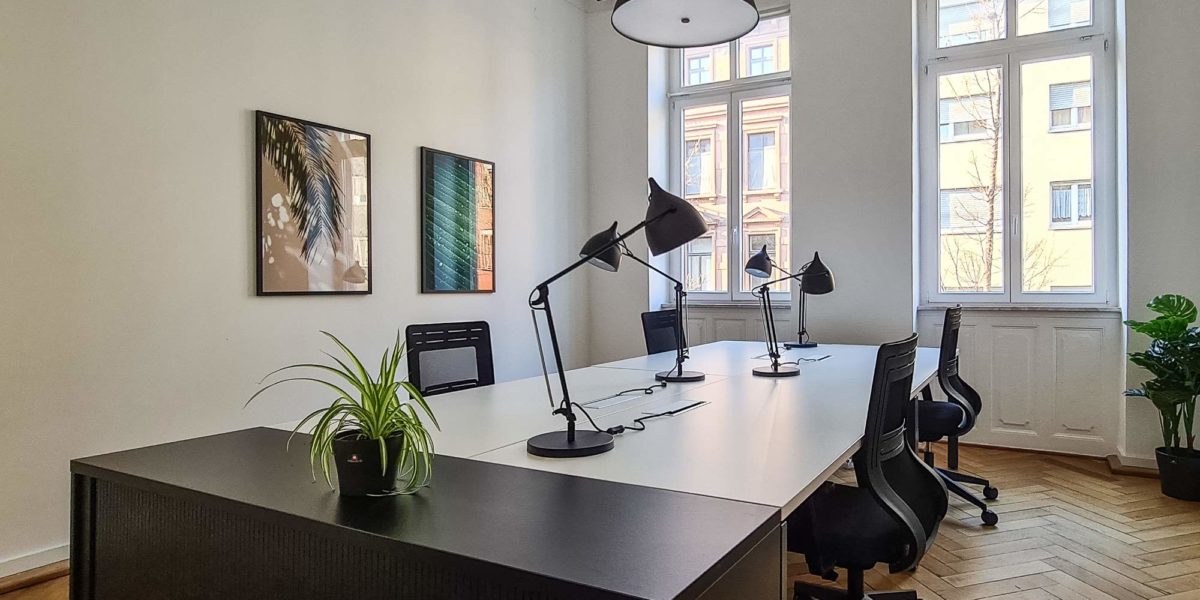 Overview of all coworking spaces in Mannheim
Work productively throughout Germany with SleevesUp!
Request
Current 2023 Overview: Coworking in Mannheim
Mannheim "Mannem" belongs as the third largest city to the Rhine-Neckar metropolitan region. So it's no wonder that the beautiful Rhine City is not only home to industrial companies such as Daimler or Siemens. The innovative city offers solo self-employed and medium-sized companies alike a creative environment. You can find these valuable networks in the coworking spaces, for example.
By loading the map you accept Google's privacy policy.
Learn more
Jungbuschstraße 18
68159 Mannheim
SleevesUp! Mannheim City – focus on flexible offices
SleevesUp! is located in the modernized, charming ÖVA Passage, right in the thriving center. This makes it perfectly accessible by public transport. The space opens this year and offers a total of 6 spaces in the coworking space. The focus, however, is on productivity, quiet and privacy, which you'll find in the 23 private offices. These are ideal for teams of 1 to 5 people. The modern offices can be rented flexibly and offer a comprehensive service: ergonomic furniture, high-speed WLAN, free drinks and modern meeting rooms for customer appointments are included in the price.
SleevesUp! Mannheim Jungbusch – focus on productive coworking
The SleevesUp! space is located in the middle of the hip Jungbusch district. Here you will find a comprehensive coworking concept in a charming old building. Spacious desks with acoustic panels as well as the light-flooded areas make the space not only stylish but also promote productive work. In total, there are more than 20 coworking workstations available. One day costs 20 €, which can be conveniently booked online. There are also monthly rates with significantly more comfort.
Coworking in Mannheim: Finde Angebote, die zu dir passen
Of course, there are also other coworking spaces that you can find on the coworking map. But one thing stands out right away: The coworking scene in the Quadrate City is extremely diverse. Those interested can find coworking in hotels or in the ÖVA Passage, for example.
Both sole proprietors and larger companies can find a variety of offerings from coworking providers: From open space coworking to private and flexible offices. Users have a wide choice of coworking spaces in Mannheim. Therefore, the focus should be on the service in addition to the price: Which services are included? Which ones have to be booked additionally – and does that cost money?
Request coworking conveniently via the form now
You'll find modern coworking and flexible offices at +17 SleevesUp! locations across Germany.