References and testimonials from our customers
The flexible serviced office concept of SleevesUp! has already convinced more than 500 customers from various industries throughout Germany. SleevesUp! offers startups, medium-sized companies and large corporations full-service amenities in the areas of flexible office, coworking and meetings and is a convincing dynamic workspace partner.
"SleevesUp! is the ideal partner for us to implement our vision of flexible and self-determined working for our employees in the long term. In doing so, the access to the entire supra-regional location network is a unique advantage for us."
Matthias Kyank, CFO of Adweko Consulting GmbH
"The SleevesUp! space meets all the technical requirements that we as a bank have in terms of IT and security. Combined with the enormous flexibility regarding the rental period, this is an optimal option for us to have a team working in Bad Homburg."
Michael Boldt, CEO of DSK Hyp AG
"Especially in these unpredictable and dynamic times, the cost-efficient model of SleevesUp! significantly reduces the otherwise high long-term risk of office space for entrepreneurs, which also benefits our spin-offs and initiatives at RWTH Aachen University."
Prof. Dr. Malte Brettel, Prorektor of RWTH Aachen University
Success stories of our customers
We believe that our customers' successes speak for themselves – and show how SleevesUp! helps companies achieve greater flexibility, transparency and productivity with the modern serviced office concept.
DSK Hyp AG was looking for flexible premises and individual services – SleevesUp! was able to meet the requirements and enable the company to grow at optimized costs in Bad Homburg.
In dynamic market situations, short planning cycles and agile employee structures, the Dynamic Workspace Model resulted in the right workspace concept for the consulting company ADWEKO.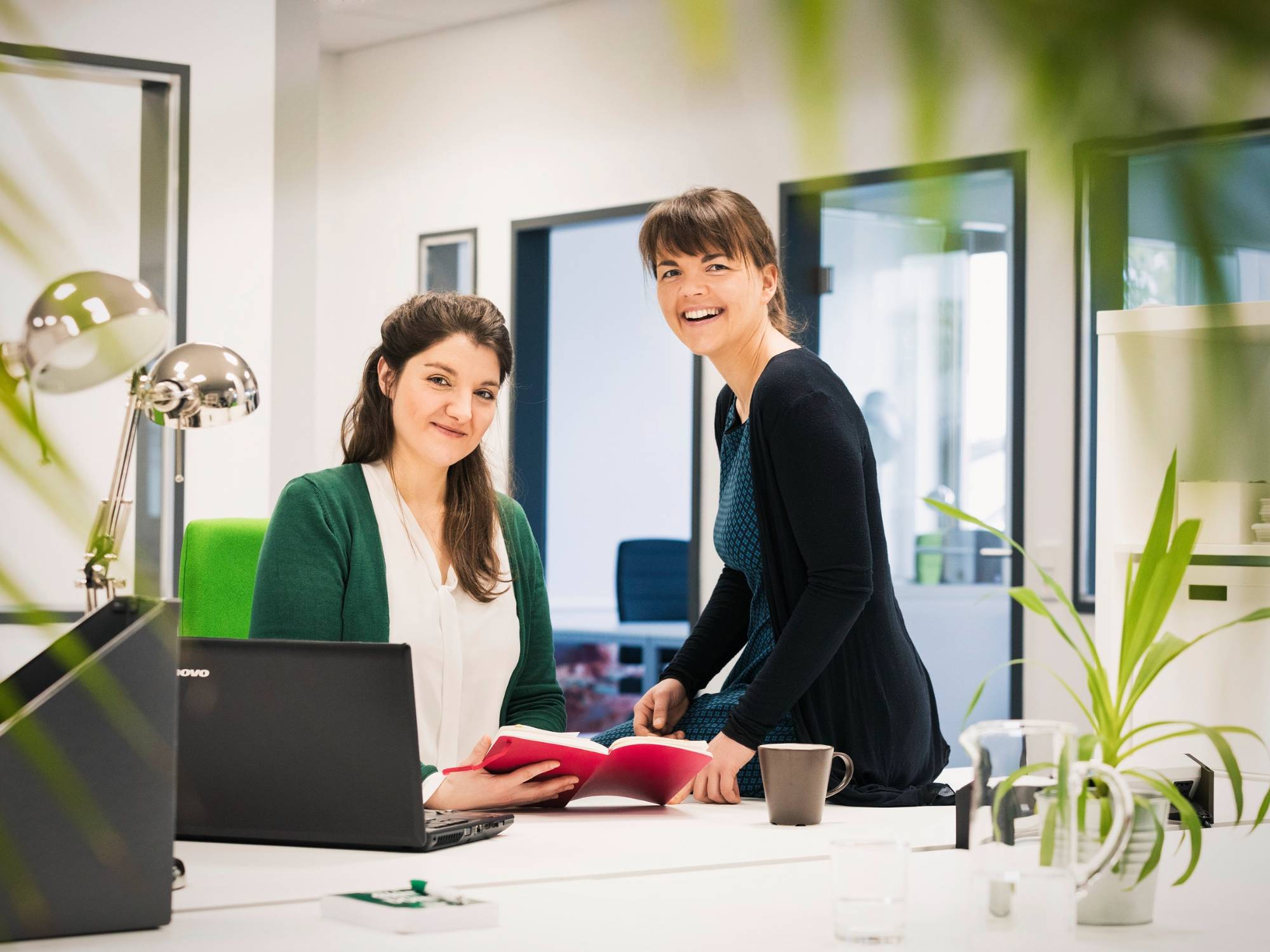 "At SleevesUp! we can let off steam, exchange ideas with other coworkers and retreat in a concentrated manner. SleevesUp! combines the flexibility of a fully equipped coworking space with the warmth and customer proximity of a family business. Light colors, modern office furnishings and representative meeting rooms create a pleasant working atmosphere that leaves plenty of room for creativity, synergies and new ideas. For us as a communications agency, these are ideal conditions for efficient work."
Christine Lange & Sawina Oehlke Communication GbR
"SleevesUp! offers me ideal opportunities to conduct my coaching and consulting sessions. Whether face-to-face or in large groups, SleevesUp! offers rooms of all sizes. In addition, I can do my personal work in a professional and very nice environment without having to worry about incidental things like IT, drinks or cleaning. Exciting contacts within the CoWorker community included."
Marc Siemering, coach and organizational consultant
"As a startup in Germany, we need office space quickly and easily to gain a foothold. We want to focus on our core business and retain the ability to scale. In a few days everything was ready. SleevesUp offers a comprehensive range of services. We also really liked the coworking community aspect. The opportunity to exchange ideas with other co-workers on site is especially important in the early days."
Filipe Luis, Managing Director nag informatik (deutschland) GmbH
"Together with SleevesUp!, we give commuters the chance to work in a professional environment on their own doorstep. And in doing so, also protect the environment at the same time. Learning from each other and working together – that's what successful coworking means to us."
Caro Windlin, Gregory von Abendroth, Markus Hummelsberger from 1000 Satellites
"As a former solo self-employed person, I needed a flexible workplace, which SleevesUp! provided me with in an uncomplicated and quick manner. Fortunately, when the order situation improved, I was able to choose the Pro rate that suited me best – i.e. a fixed workstation in open space with a mailbox provided for me. In the meantime, I have 2 companies, 4 employees and now obtain the 4-person office from SleevesUp! For every step of growth, SleevesUp! offered me the right product."
Onur Kayir, Founder and Managing Director, Testnroll GmbH & Homo Digitalis GmbH
"SleevesUp! is suitable for me… because I can react flexibly in every situation of my business and always have the right office that simply works."
Simon Schilling, founder and managing director of wiedergrün
Learn more about SleevesUp's flexible serviced office concept!