Temporary Office: An Evolution of the Working Environment in the New World of Work
The modern working world is experiencing unprecedented change that is turning traditional concepts of workplace and environment on their head. In this dynamic context, the concept of the "temporary office" is becoming increasingly popular and is making a significant contribution to shaping an agile and flexible working world.
1. Definition temporary office
The "temporary office" represents a novel approach in which workspaces can be rented or used for a limited period of time. These flexible spaces offer an alternative to the conventional office as they allow companies and individuals to use customized work environments according to their needs. From hours to days or weeks, the period of use can vary, allowing for the best balance of cost and flexibility. At SleevesUp! offices for teams can be booked online for as little as one day at over 25+ Locations (Hannover, Frankfurt, Stuttgart, München, etc.) be booked.
Private Office
Private offices ready for occupancy with full equipment including SleevesUp! services and access to meeting rooms
Recommended for 2-9 people
Office Suite
Flexibly combinable office space for larger teams including SleevesUp! services and access to meeting rooms
Recommended for 10-25 people
2. Temporary office in the new world of work
The temporary office stands for more flexibility and agility. In other words, precisely the points on which companies should focus in the new world of work. Especially in times when remote work and hybrid work models dominate, the temporary office proves to be the ideal solution to ensure a physical presence when needed. At the same time, they offer workers the freedom to be productive from anywhere.
3. Office on time: advantages and disadvantages
The benefits of the temporary office are many. It allows employees to adapt their working environment depending on the project or need. This not only promotes creativity, but also work-life balance. The flexibility of being able to choose where they work allows professionals to organize their working day in a way that best suits their individual needs. However, the potential disadvantages should not be overlooked. The lack of continuity and commitment to a location could be detrimental to team communication and the development of a sense of belonging. Companies don't tie themselves down to long leases with a temporary office and can flexibly adjust office space needs and even provide satellite offices for employees across Germany.
4. Temporary office vs. home office vs. coworking spaces
The temporary office competes with other flexible work models such as the home office and Coworking Spaces. While the home office offers convenience and coworking spaces promote social interaction, the temporary office is characterized by its short-term usability and productive work environment. The choice between these options depends on individual preferences, work requirements and business goals.
5. What does a temporary office offer?
Temporary offices are characterized by a wide range of equipment and services. Modernly designed workspaces, ergonomic furniture, high-speed Internet and access to conference rooms are often standard. The location of these offices is usually strategically chosen for easy accessibility. In addition, many temporary offices also offer professional services such as reception services, cleaning and technical support to ensure that users can concentrate on their work.
6. For which companies is a temporary office suitable?
Temporary offices are ideal for start-ups, freelancers, project teams or companies carrying out short-term project work. They offer a cost-effective solution for responding flexibly to business requirements without having to commit to a specific property in the long term. Particularly in phases of growth or when entering new markets, the temporary office can be an optimal solution.
7. Temporary offices in Frankfurt, Hanover, Munich & Stuttgart
In major German cities such as Frankfurt, Hannover, München and Stuttgart the concept of the temporary office is enjoying growing popularity. The variety of locations allows companies and individuals to take advantage of this flexible work environment while maintaining a presence in the midst of bustling business centers. Urban connectivity and proximity to key business partners make temporary offices in these cities an ideal solution.
By loading the map you accept Google's privacy policy.
Learn more
Baseler Straße 46
60329 Frankfurt am Main
Universitätsstraße 15
35037 Marburg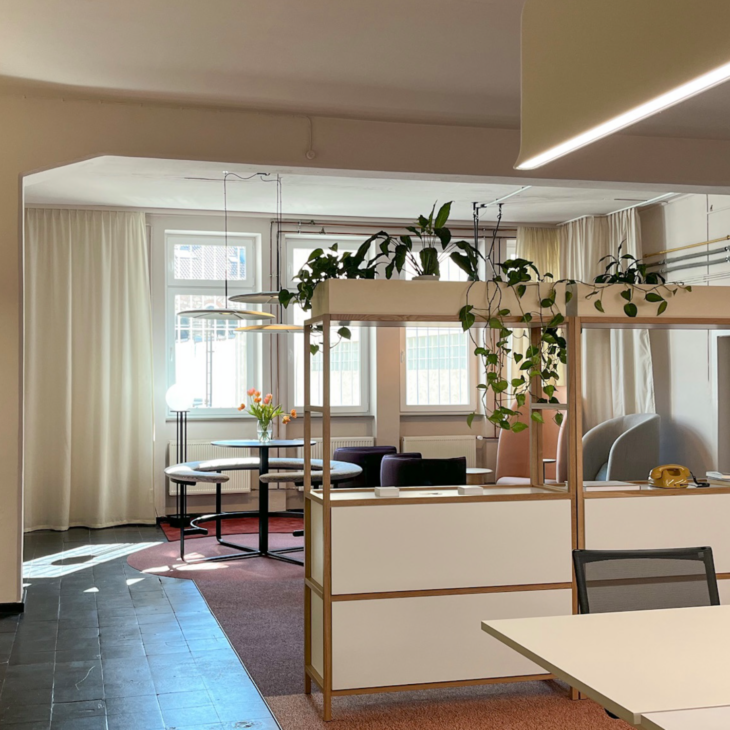 MainCoworking Aschaffenburg
Ludwigstraße 7
63739 Aschaffenburg
Borbergstraße 2a
59065 Hamm
Friedrich-Ebert-Straße 33
45468 Mülheim an der Ruhr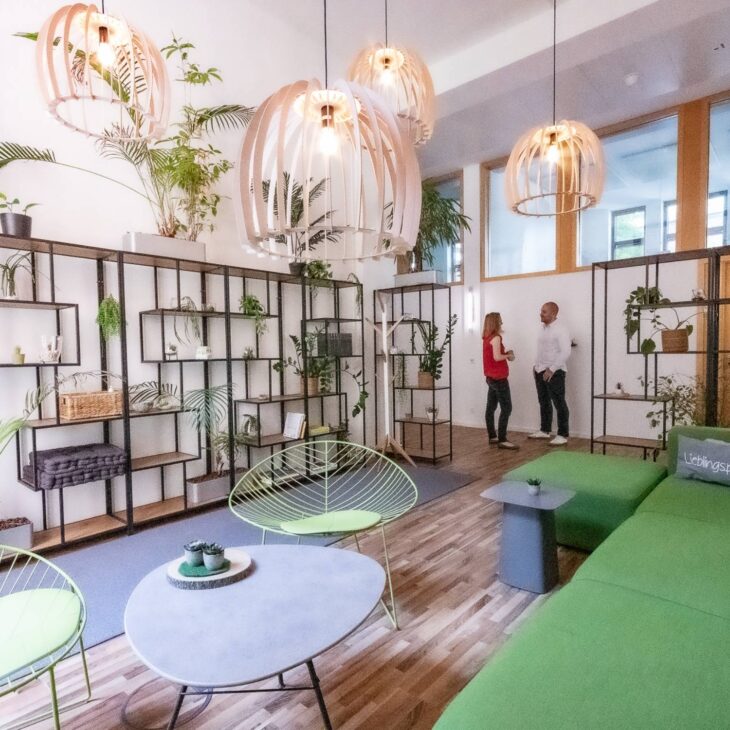 Work Inn Essen Lindenallee
Lindenallee 41
45127 Essen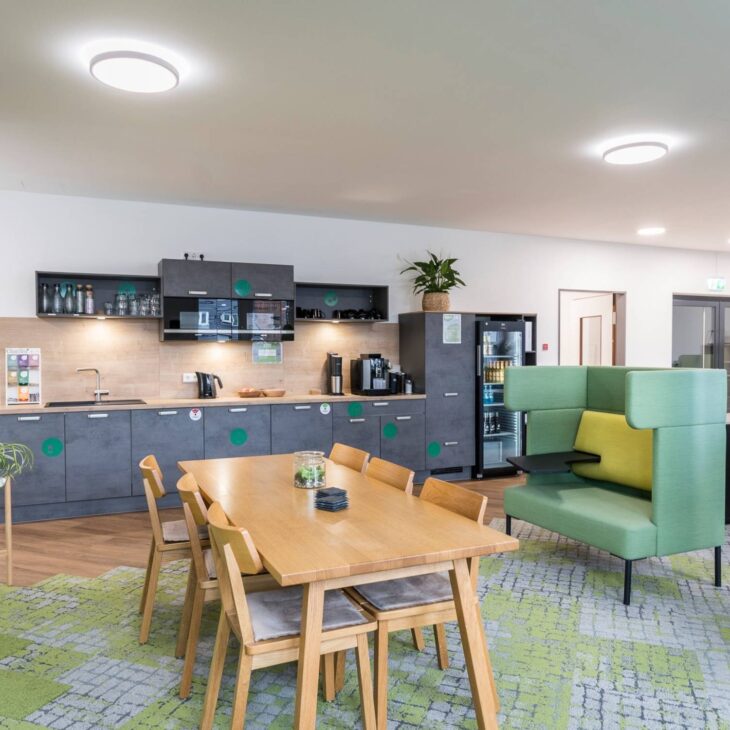 Work Inn Dortmund Westfalenpark
Rheinlanddamm 8
44139 Dortmund
Work Inn Dortmund Stadtkrone Ost
Freie-Vogel-Straße 369
44269 Dortmund
Work Inn Duisburg Ruhrort
Franz-Haniel-Platz 1
47119 Duisburg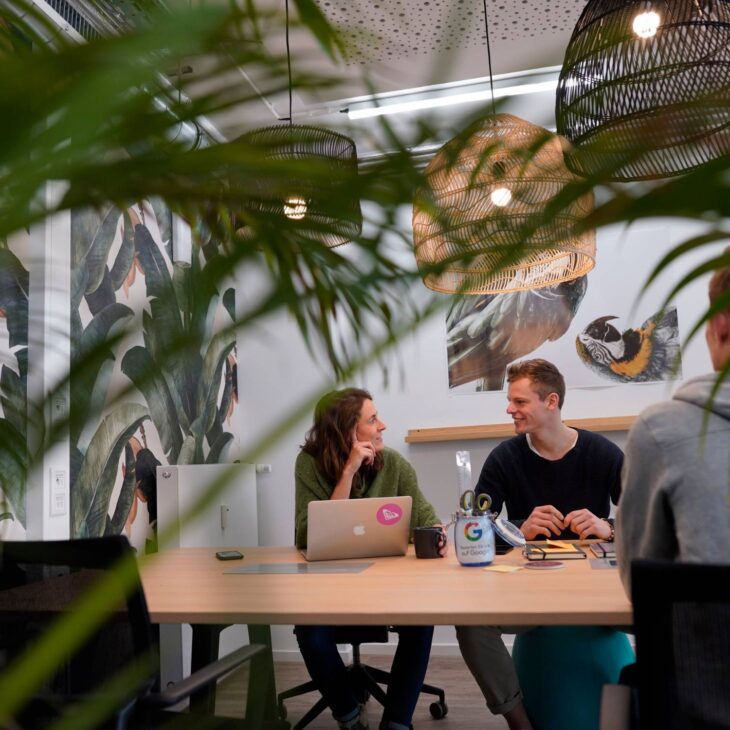 Work Inn Bochum Milestone
Wittener Straße 87
44789 Bochum
Work Inn Bochum Bermuda3eck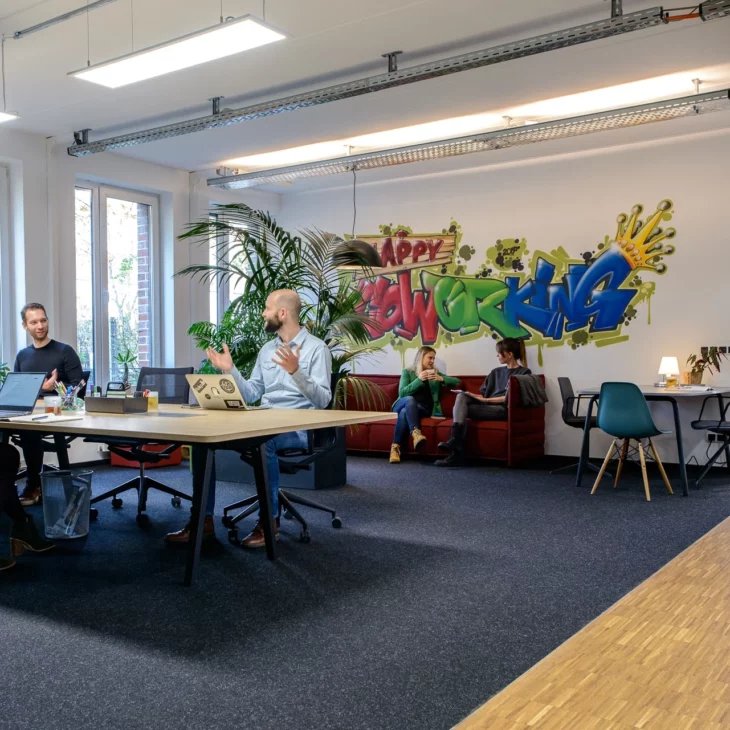 Martin-Schmeißer-Weg 10
44227 Dortmund
Work Inn Essen Rüttenscheid
Dorotheenstraße 5
45130 Essen
Mallinckrodtstraße 320
44147 Dortmund
Frankfurter Straße 11
61476 Kronberg im Taunus
Landsberger Straße 314
80687 München
Hellersbergstraße 12A
41460 Neuss
Langstraße 78
68169 Mannheim
Zimmersmühlenweg 55
61440 Oberursel (Taunus)
Franklinstraße 46A
60486 Frankfurt am Main
Bergstraße 31
69469 Weinheim
Bahnhofsplatz 2
65428 Rüsselsheim am Main
Fleischmannstraße 13
73728 Esslingen am Neckar
Jungbuschstraße 18
68159 Mannheim
Hindenburgstraße 45
71638 Ludwigsburg
Wilhelmstraße 96
52070 Aachen
Bödekerstraße 1
30161 Hannover
Berliner Straße 114
63065 Offenbach am Main
Bahnhofstraße 82-86
35390 Gießen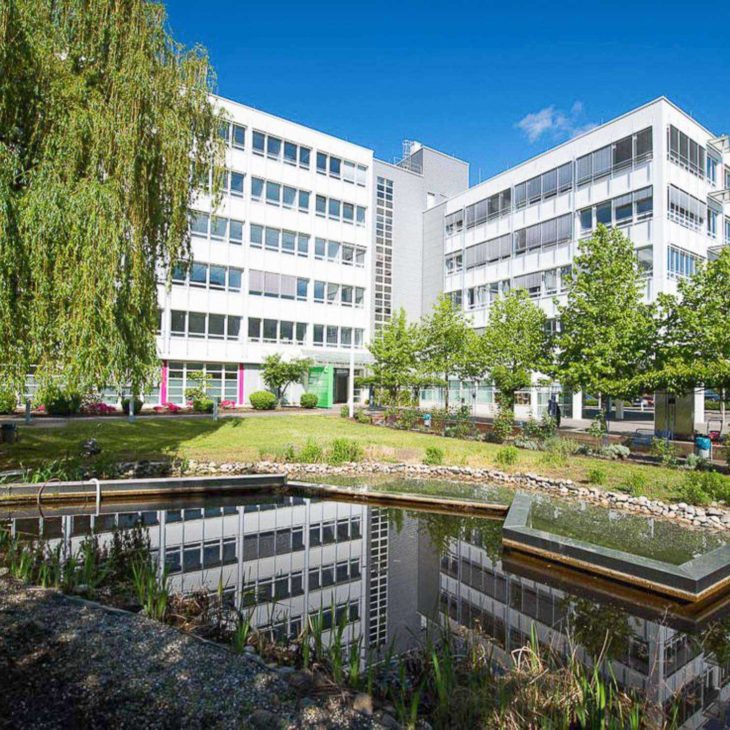 Robert-Bosch-Straße 5
63303 Dreieich
Brunnenweg 19
64331 Weiterstadt
Rathausplatz 12
61348 Bad Homburg vor der Höhe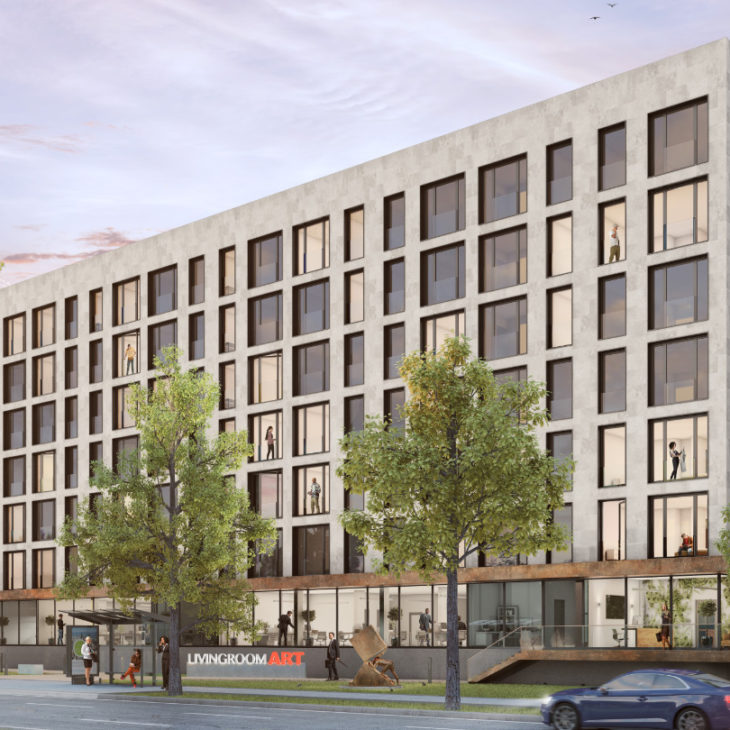 Am Kavalleriesand 5
64295 Darmstadt
Ferdinand-Happ-Straße 53
60314 Frankfurt am Main
Mörfelder Landstraße 6-8
60598 Frankfurt am Main
Mainzer Landstraße 178
60327 Frankfurt am Main
Eschborner Landstraße 42-50
60489 Frankfurt am Main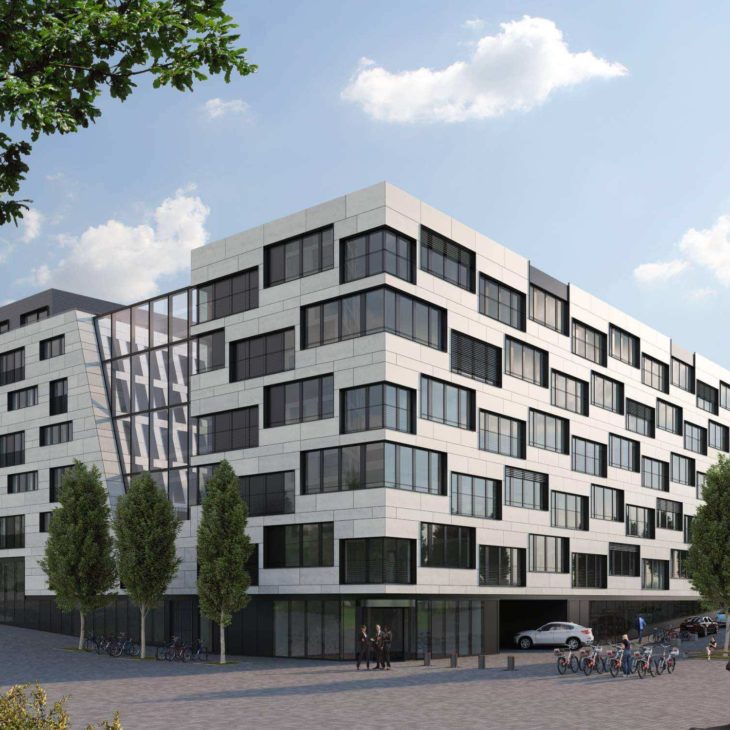 Maybachstraße 20
70469 Stuttgart
Book your temporary office now and benefit from all the advantages that the modern working world has to offer.
SleevesUp! services on site
Excellent transport connections to all coworking locations
Variable contract terms, flexible adjustment of office space requirements
Spacious desks and ergonomic chairs, lockable storage space
Hygiene and safety measures
Weekly cleanings in compliance with hygiene standards
High speed WLAN, printer, scanner, copier and telephone booths
Fully equipped pantry kitchen
Coffee machine, tea, water and tableware
Whiteboard, flipchart, WLAN and flat screen TV for wireless media playback
24/7 access using your own smartphone
Modern chill-out areas for collaboration and networking
Mobile working throughout Germany
Flexible use of workstations and meeting rooms at all locations