The Workspace Work Inn Essen-Lindenallee is located in the pulsating heart of the city.
Now covering 1,400 m², stylish coworking open space areas, lounge areas, several individual and team office units, two meeting rooms and a seminar room await you. The themed world in the Space offers a contrast to the hustle and bustle of city life. Experience the energizing effect of our coworking space Essen through the green color scheme and get a full start with your work. You still need a little break later? Then we can recommend a cozy stay in our beautiful courtyard! Of course you can also work there – weather permitting – or organize a networking event with other coworkers. Otherwise, high-speed internet, print on demand and hot and cold drinks in organic quality are on site for you.
Coworking Spaces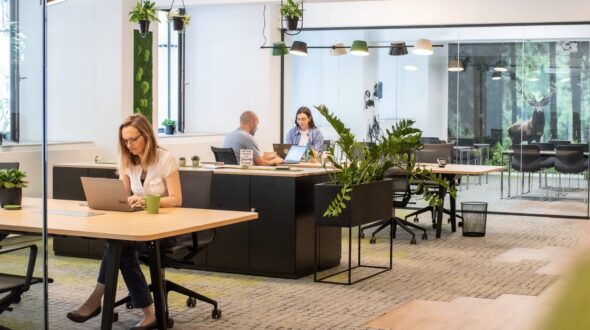 Basic
Flexible workstations in the community area and open space – with 24/7 access for planners
Professional
The Basic features with more flexible conditions – for optimal networking
Premium
Coworking with your own desk in a lockable unit
Office Spaces & Hybrid Work
Offices
24/7 access to the open workspace.
Corporate Coworking
The flexible solution, tailored to you and your company – we will be happy to advise you!
Virtual Office
Business address, corporate headquarters and coworking.
Discover modern working landscapes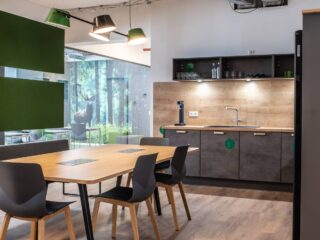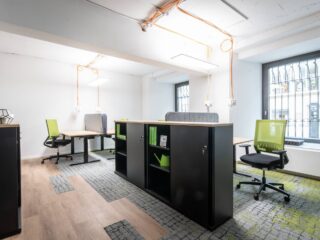 Work Inn services on site
Professional business seat
Representative business address and company headquarters
Variable contract terms, flexible adjustment of office space requirements
High quality, sustainable furniture
Such as Vitra, König + Neurath, Viasit
Hygiene and safety measures
Hygiene and safety measures
High speed WLAN, printer, scanner and copier
Fully equipped galley kitchen
Crockery, coffee machine, tea and water
Upscale equipment with professional infrastructure
Community events on site and at various locations. Exciting events and get-togethers organized by Community Management
Hot and cold drinks in organic quality
Available for a fair price, hot drinks flat rate can be added
Working centrally at the Essen Lindenallee site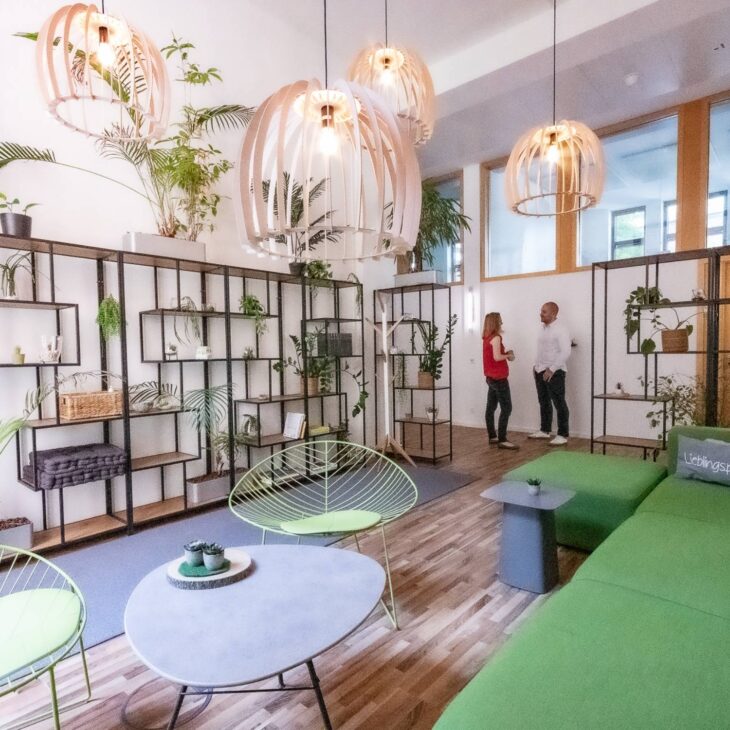 Work Inn Essen Lindenallee
Lindenallee 41
45127 Essen
Frequently asked questions about our partner locations
With our Partner Spaces you now have even more professional coworking spaces at your disposal. This huge network gives you even faster access to professional workspaces and flexible offices all over Germany. The partner spaces are exclusively selected by us and offer you the highest professionalism and a comprehensive service.
At the moment this is not possible, but we are working hard to make sure that you will soon be able to work in our partner locations with a SleevesUp! membership.
You book a coworking workspace or an office in one of our partner locations via the email or phone number provided on the space page. Of course you can also contact the SleevesUp! team and we will forward your request.