Modern coworking & offices in Weinheim
The SleevesUp! coworking space in Weinheim is located directly on Bergstrasse, putting it at the hub of the city.
On two floors, customers will find a modern working environment with everything needed for productive work: Modern offices, flexible coworking workspaces and creative meeting rooms. The fully equipped office spaces in various team sizes adapt to individual requirements – no matter whether it's an individual company, a project team or a corporate group.
Coworking on a daily basis – SleevesUp! Day Pass
Ergonomic workplace for a day at the SleevesUp! location
For individuals
Access Mon-Fri, 08:00 – 18:00
Coworking Spaces
Office Spaces
Private Office
Private offices ready for occupancy with full equipment including SleevesUp! services and access to meeting rooms
Recommended for 2-9 people
Office Suite
Flexibly combinable office space for larger teams including SleevesUp! services and access to meeting rooms
Recommended for 10-25 people
Office
1 Desk
400 €
Office
2 Desks
600 €
Office
4 Desks
1.200 €
The prices shown are the monthly net prices and do not include the statutory value-added tax.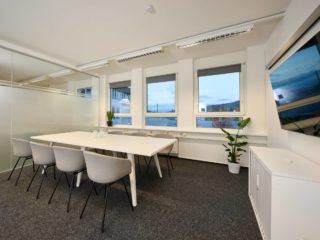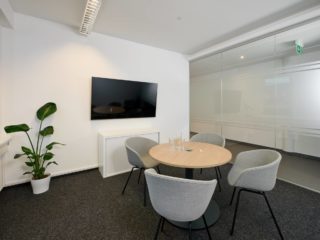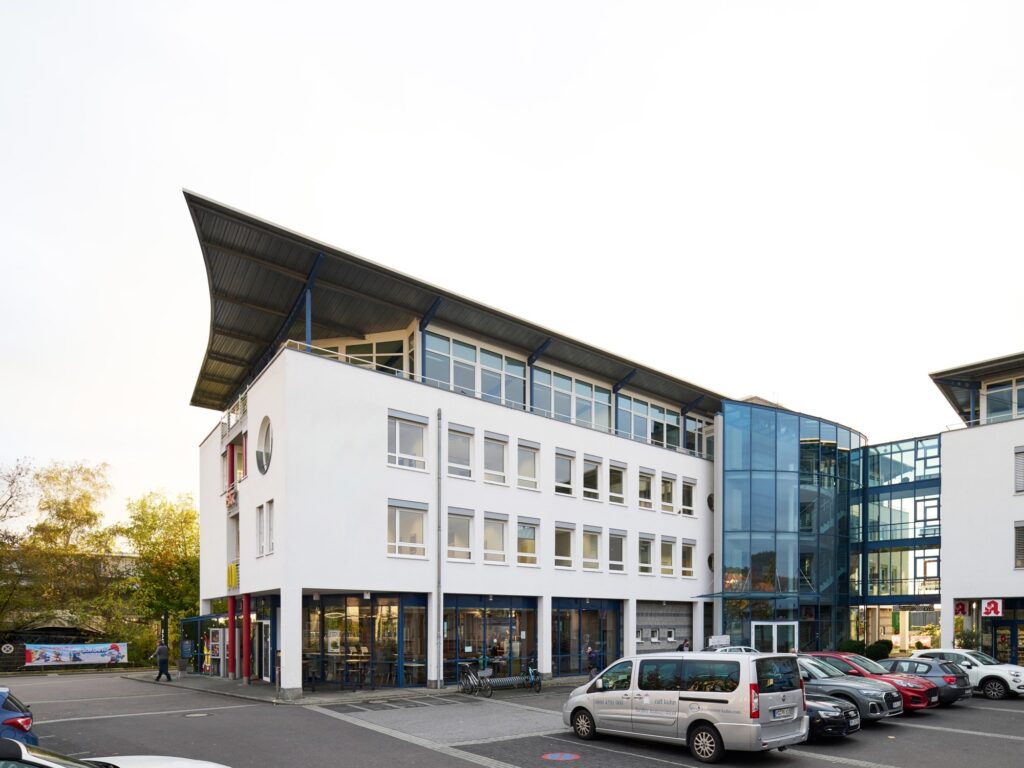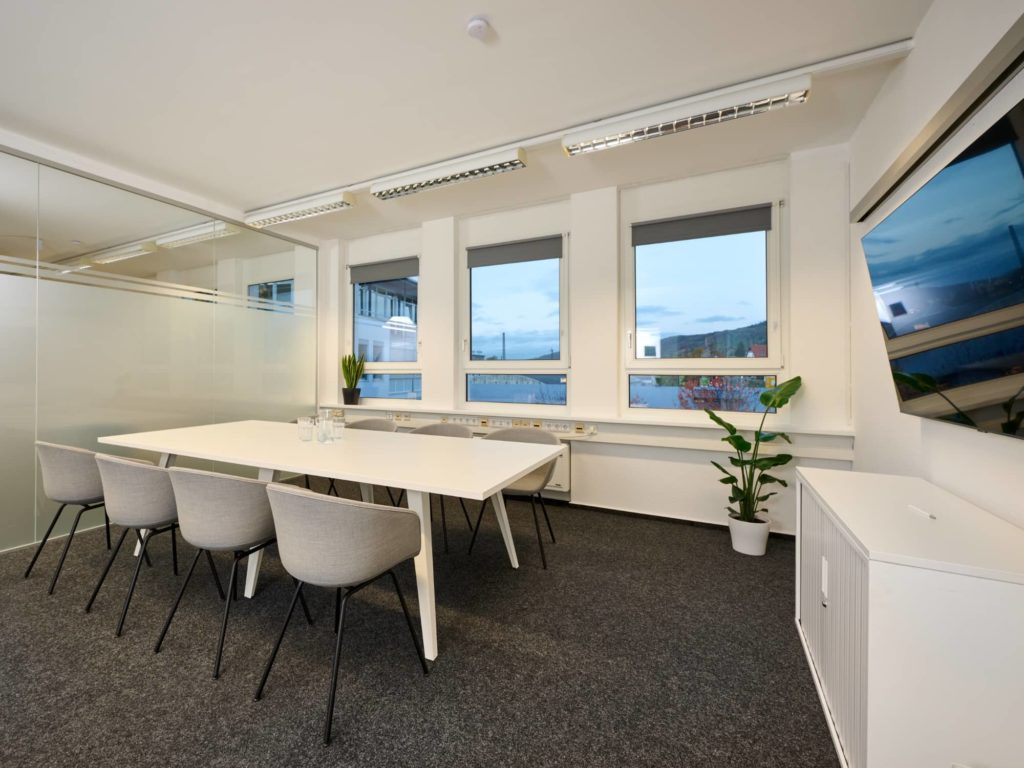 SleevesUp! services on site
Excellent transport connections to all coworking locations
Variable contract terms, flexible adjustment of office space requirements
Spacious desks and ergonomic chairs, lockable storage space
Hygiene and safety measures
Weekly cleanings in compliance with hygiene standards
High speed WLAN, printer, scanner, copier and telephone booths
Fully equipped pantry kitchen
Coffee machine, tea, water and tableware
Whiteboard, flipchart, WLAN and flat screen TV for wireless media playback
24/7 access using your own smartphone
Modern chill-out areas for collaboration and networking
Mobile working throughout Germany
Flexible use of workstations and meeting rooms at all locations
Work in the best location
Bergstrasse is one of the most thriving areas in the Odenwald and offers the perfect environment for work, living, leisure as well as SleevesUp!'s modern office space. Due to the extremely convenient location of the site, several streetcar stops are just a stone's throw away.
Bergstraße 31
69469 Weinheim
Coworking & Offices – FAQ
A good question. The modern equipped offices for teams of 2 to 10 people and the coworking space allow you to focus and work efficiently in a professional environment. Our meeting rooms are ideal for productive workshops, meetings or trainings. Our coworking space in the imperial city of Aachen is not only ideally located near the main train station – on two floors you will find everything you need to work: a professional environment, high-speed WLAN, drinks and modern meeting rooms including conference technology.
Our office and coworking spaces are equipped with ergonomic furniture, table lamps and acoustic panels. You can store all your utensils in the rolling containers. The comprehensive office infrastructure also includes high-speed WiFi, complimentary beverages, cleaning, use of meeting rooms, and more. From the Pro Desk, customers can rent a business address.
Many of our clients use our coworking space or day offices as a home office alternative. It is important to us that you can work productively in peace. For the more outgoing clients, we offer a very good network in the Aachen business world. You get to know coworkers and companies from different industries and have the opportunity to network ideally at our events.
Find the right workplace for flexible working now.