Book team offices & coworking at the main station directly online
Centrally located and optimally connected: Exclusively at Rüsselsheim Central Station, the state-of-the-art SleevesUp! coworking space offers flexible workspaces and team offices for a day, a month or longer. The productive business environment inspires to get started with new projects – we take care of the rest. In addition to flexible workspaces, 200 square meters also offer a comprehensive office infrastructure – from high-speed WLAN and printers to meeting rooms for focused business meetings.
Coworking on a daily basis – SleevesUp! Day Pass
Ergonomic workplace for a day at the SleevesUp! location
For individuals
Access Mon-Fri, 08:00 – 18:00
Coworking Spaces
Office Spaces
Private Office
Private offices ready for occupancy with full equipment including SleevesUp! services and access to meeting rooms
Recommended for 2-9 people
Office Suite
Flexibly combinable office space for larger teams including SleevesUp! services and access to meeting rooms
Recommended for 10-25 people
Are you looking for a new office or coworking space?
Explore SleevesUp! Rüsselsheim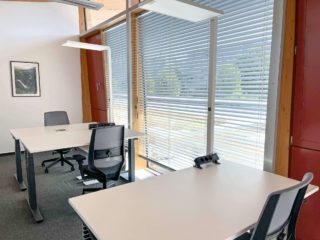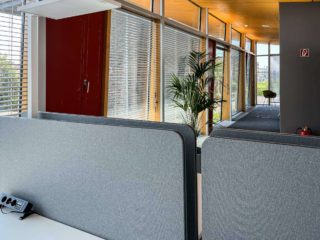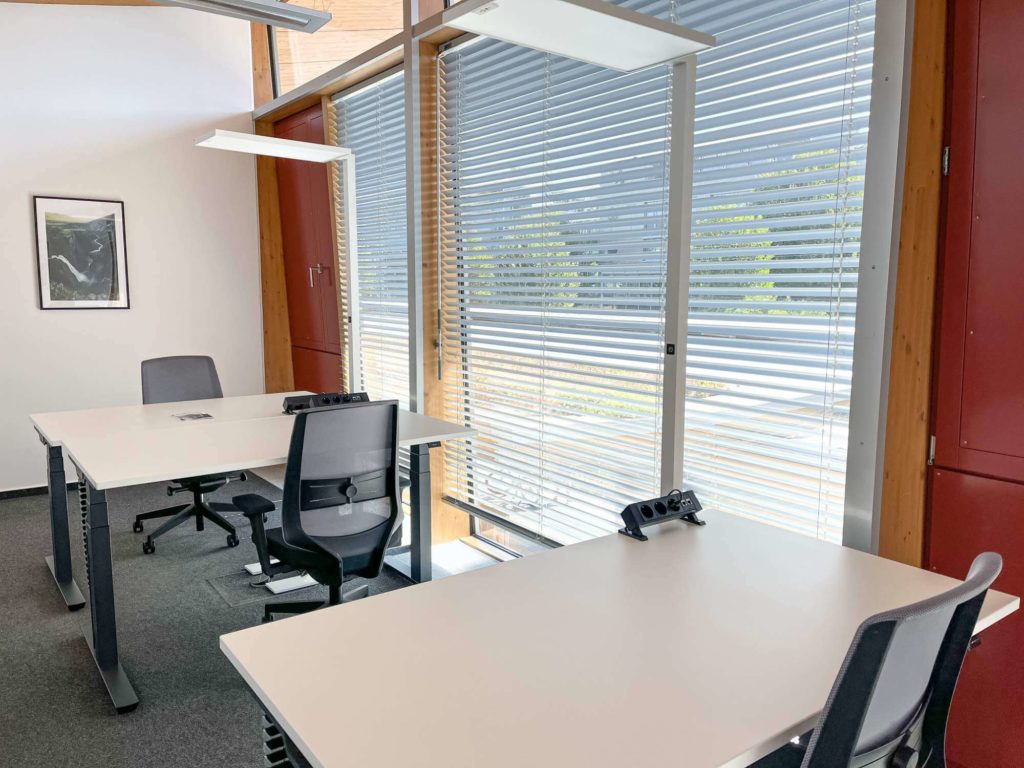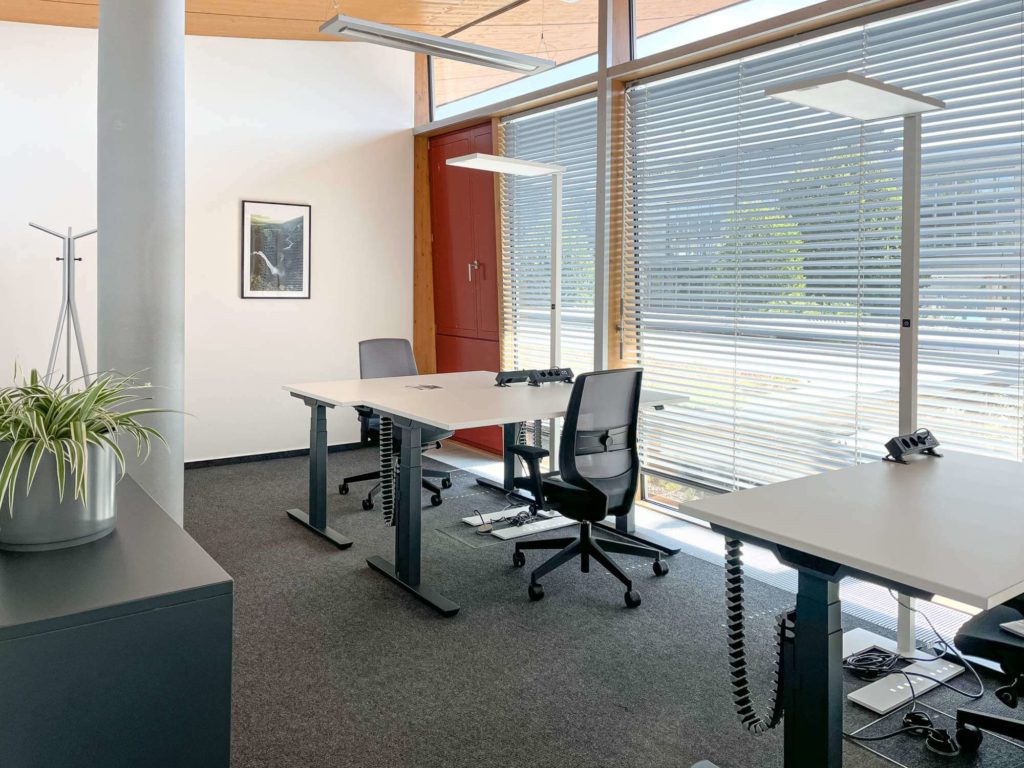 SleevesUp! services on site
Excellent transport connections to all coworking locations
Variable contract terms, flexible adjustment of office space requirements
Spacious desks and ergonomic chairs, lockable storage space
Hygiene and safety measures
Weekly cleanings in compliance with hygiene standards
High speed WLAN, printer, scanner, copier and telephone booths
Fully equipped pantry kitchen
Coffee machine, tea, water and tableware
Whiteboard, flipchart, WLAN and flat screen TV for wireless media playback
24/7 access using your own smartphone
Modern chill-out areas for collaboration and networking
Mobile working throughout Germany
Flexible use of workstations and meeting rooms at all locations
Mobile working at the station
We offer the ideal workplace solution for digital nomads, business travelers and companies that want to work in a focused and mobile way. Several bus and train connections are directly connected to reach nearby cities such as Mainz or Frankfurt. Various shopping options and diverse gastronomic offerings are within walking distance of the location.
Bahnhofsplatz 2
65428 Rüsselsheim am Main
Let's talk together about what kind of work environment you want for your project.