Work flexibly wherever and whenever you want: The Coworking Day Pass offers you professional workplaces in a modern working environment and is therefore the perfect solution for you if you travel a lot for business. With the coworking day pass, you can work productively at all SleevesUp! locations throughout Germany during business hours (Mon-Fri, 08:00 – 18:00). You get access to an exclusive New Work environment where you can network with other coworkers and have enough space for concentrated work with many inclusive services.
Use SleevesUp! coworking spaces easily now
Day Pass
Workplace on a daily basis at all SleevesUp! locations
Access within the applicable business hours (Mon-Fri, 08:00 – 18:00)
SleevesUp! services included (ergonomic workstation, high-speed WLAN, noise protection, etc.)
Find a location near you
By loading the map you accept Google's privacy policy.
Learn more
Baseler Straße 46
60329 Frankfurt am Main
Universitätsstraße 15
35037 Marburg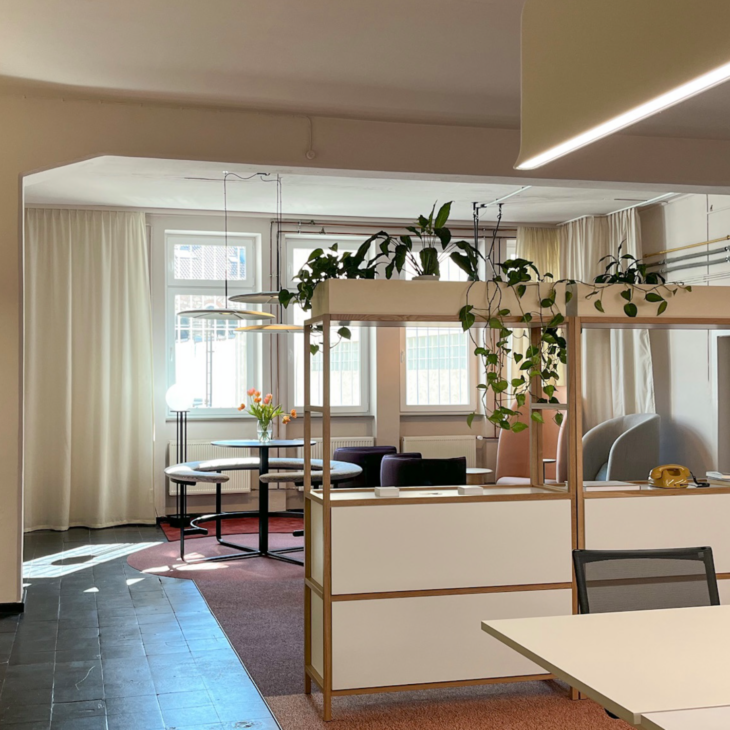 MainCoworking Aschaffenburg
Ludwigstraße 7
63739 Aschaffenburg
Borbergstraße 2a
59065 Hamm
Friedrich-Ebert-Straße 33
45468 Mülheim an der Ruhr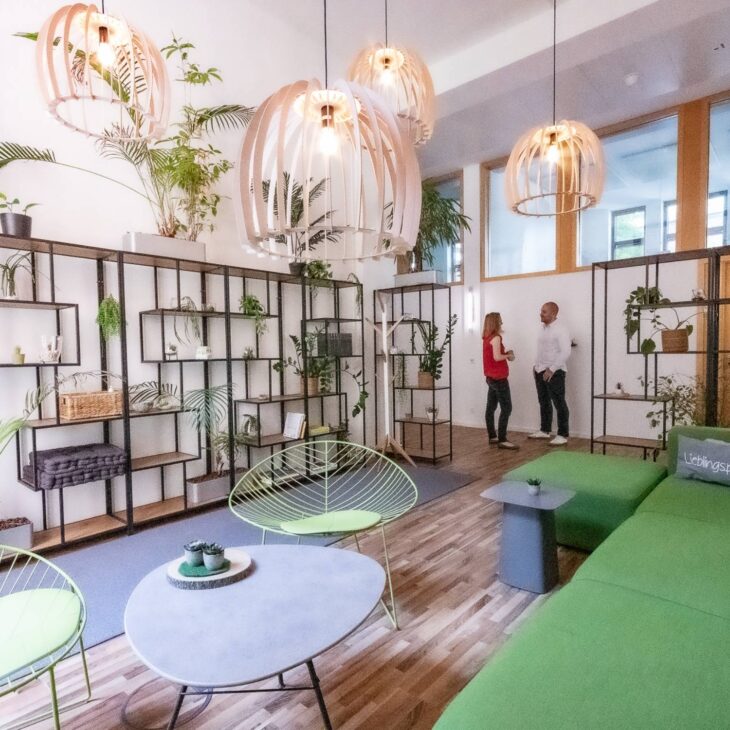 Work Inn Essen Lindenallee
Lindenallee 41
45127 Essen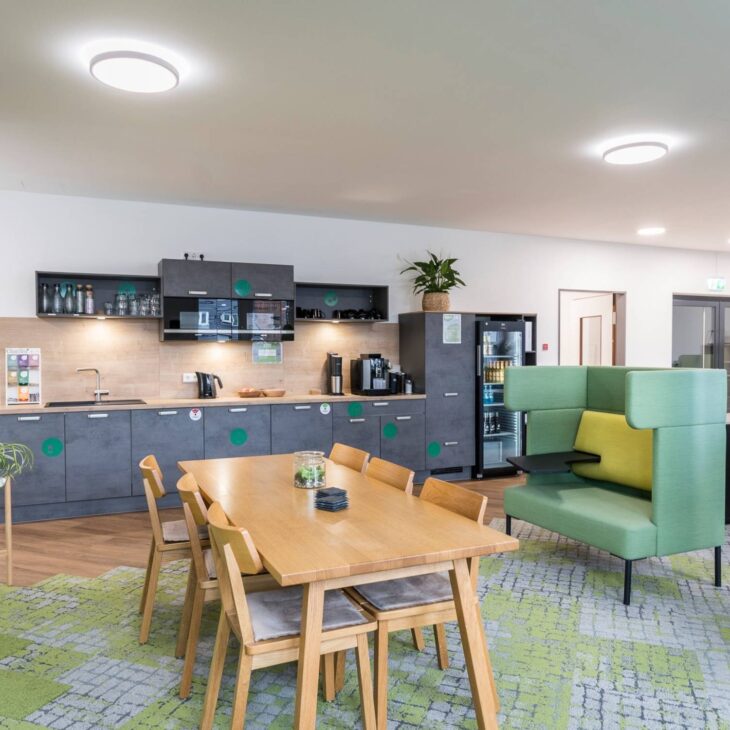 Work Inn Dortmund Westfalenpark
Rheinlanddamm 8
44139 Dortmund
Work Inn Dortmund Stadtkrone Ost
Freie-Vogel-Straße 369
44269 Dortmund
Work Inn Duisburg Ruhrort
Franz-Haniel-Platz 1
47119 Duisburg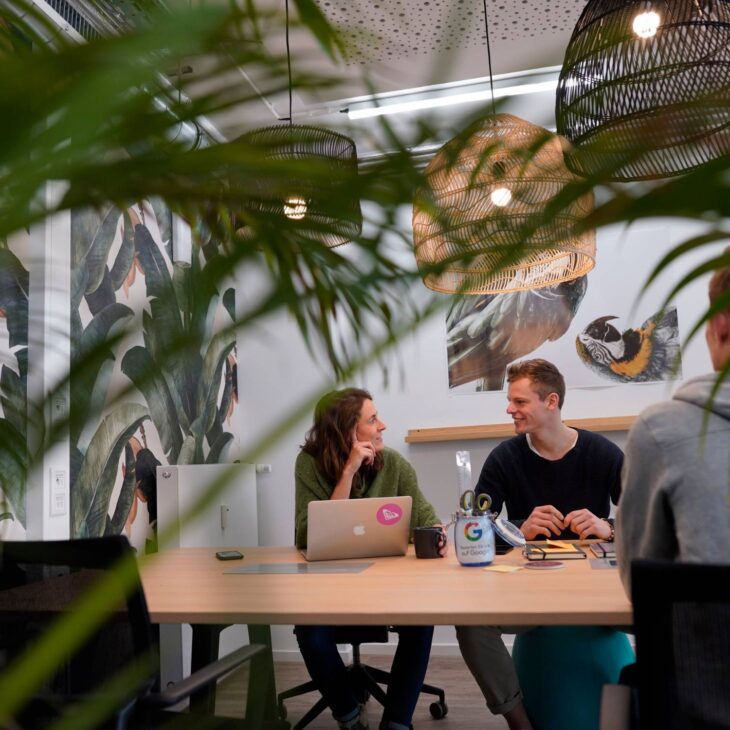 Work Inn Bochum Milestone
Wittener Straße 87
44789 Bochum
Work Inn Bochum Bermuda3eck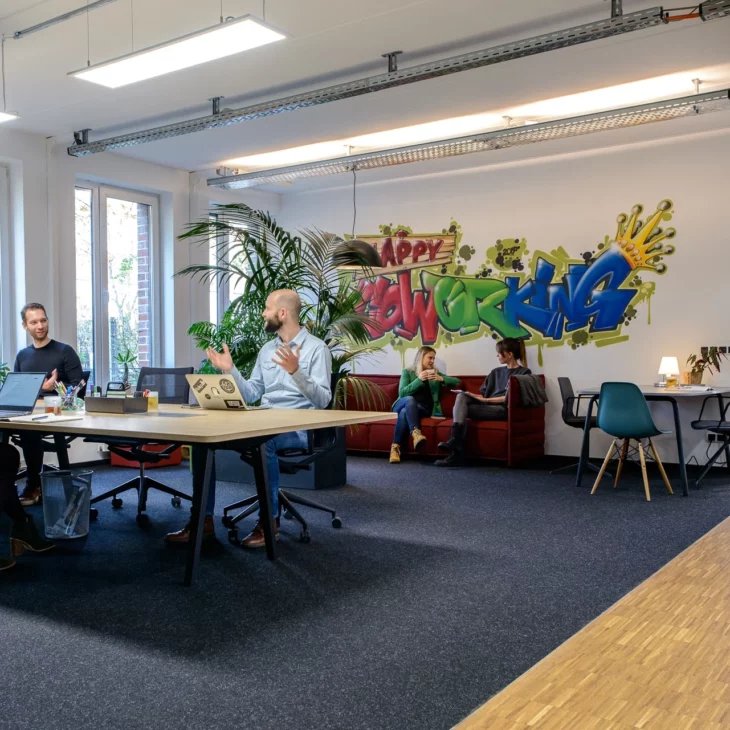 Martin-Schmeißer-Weg 10
44227 Dortmund
Work Inn Essen Rüttenscheid
Dorotheenstraße 5
45130 Essen
Mallinckrodtstraße 320
44147 Dortmund
Frankfurter Straße 11
61476 Kronberg im Taunus
Landsberger Straße 314
80687 München
Hellersbergstraße 12A
41460 Neuss
Langstraße 78
68169 Mannheim
Zimmersmühlenweg 55
61440 Oberursel (Taunus)
Franklinstraße 46A
60486 Frankfurt am Main
Bergstraße 31
69469 Weinheim
Bahnhofsplatz 2
65428 Rüsselsheim am Main
Fleischmannstraße 13
73728 Esslingen am Neckar
Jungbuschstraße 18
68159 Mannheim
Hindenburgstraße 45
71638 Ludwigsburg
Wilhelmstraße 96
52070 Aachen
Bödekerstraße 1
30161 Hannover
Berliner Straße 114
63065 Offenbach am Main
Bahnhofstraße 82-86
35390 Gießen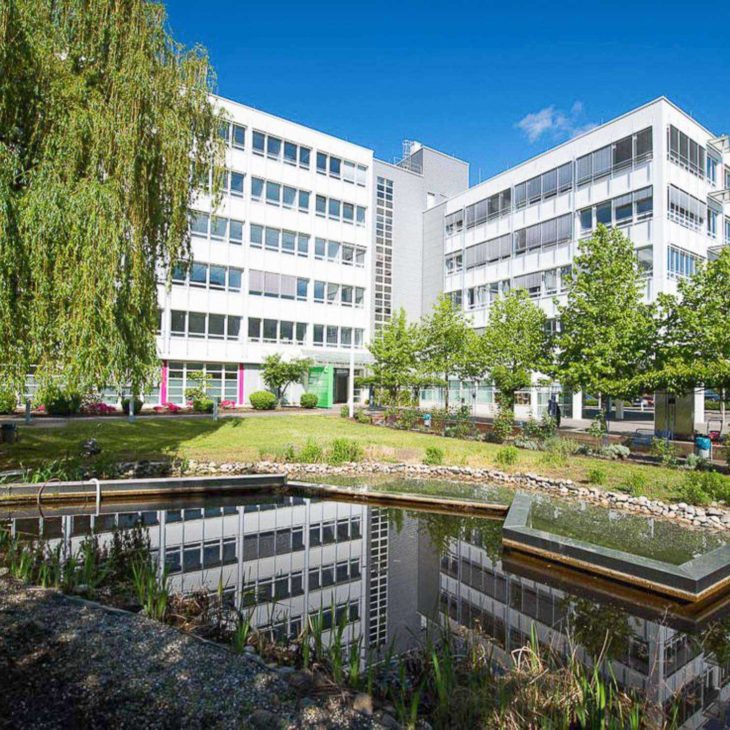 Robert-Bosch-Straße 5
63303 Dreieich
Brunnenweg 19
64331 Weiterstadt
Rathausplatz 12
61348 Bad Homburg vor der Höhe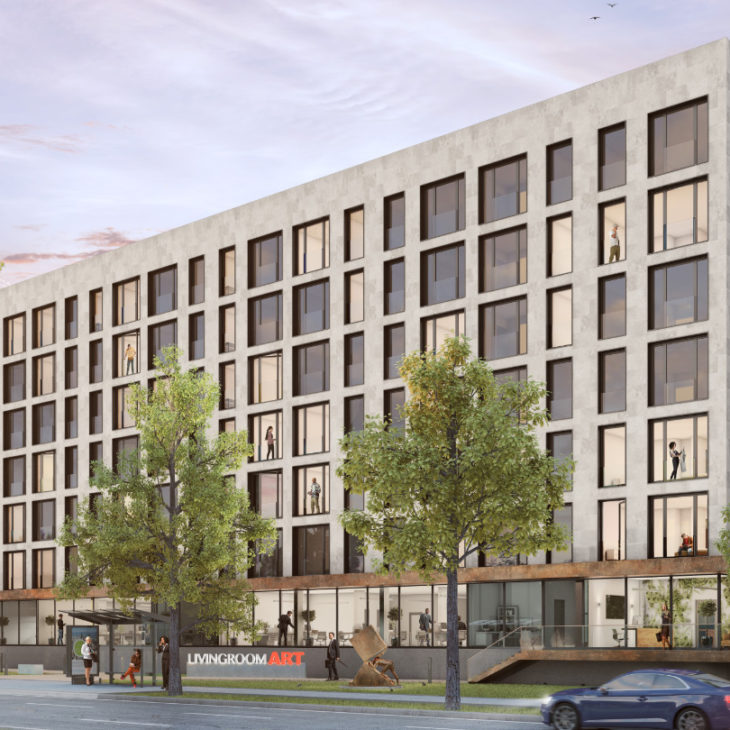 Am Kavalleriesand 5
64295 Darmstadt
Ferdinand-Happ-Straße 53
60314 Frankfurt am Main
Mörfelder Landstraße 6-8
60598 Frankfurt am Main
Mainzer Landstraße 178
60327 Frankfurt am Main
Eschborner Landstraße 42-50
60489 Frankfurt am Main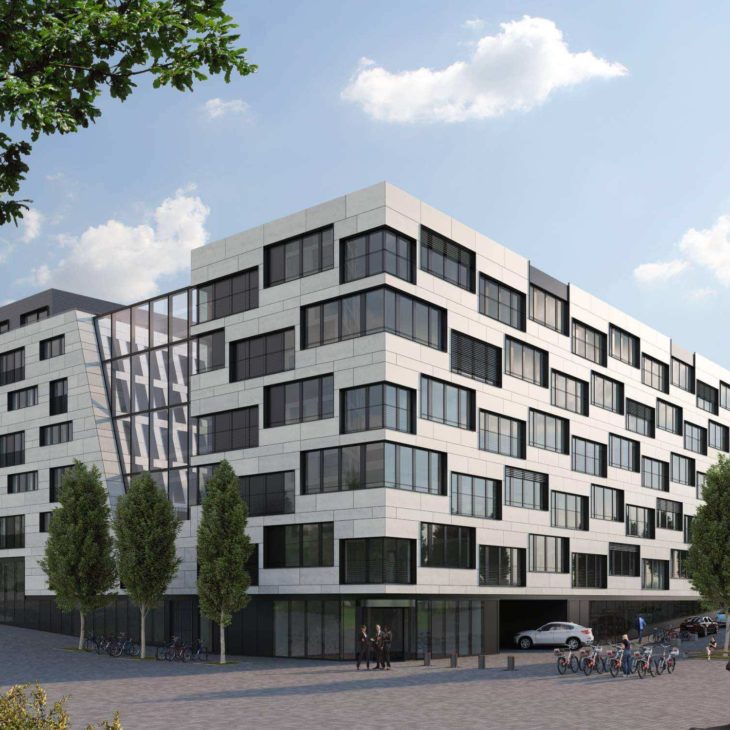 Maybachstraße 20
70469 Stuttgart
SleevesUp! services on site
Excellent transport connections to all coworking locations
Variable contract terms, flexible adjustment of office space requirements
Spacious desks and ergonomic chairs, lockable storage space
Hygiene and safety measures
Weekly cleanings in compliance with hygiene standards
High speed WLAN, printer, scanner, copier and telephone booths
Fully equipped pantry kitchen
Coffee machine, tea, water and tableware
Whiteboard, flipchart, WLAN and flat screen TV for wireless media playback
24/7 access using your own smartphone
Modern chill-out areas for collaboration and networking
Mobile working throughout Germany
Flexible use of workstations and meeting rooms at all locations
Now working professionally at SleevesUp! coworking space.