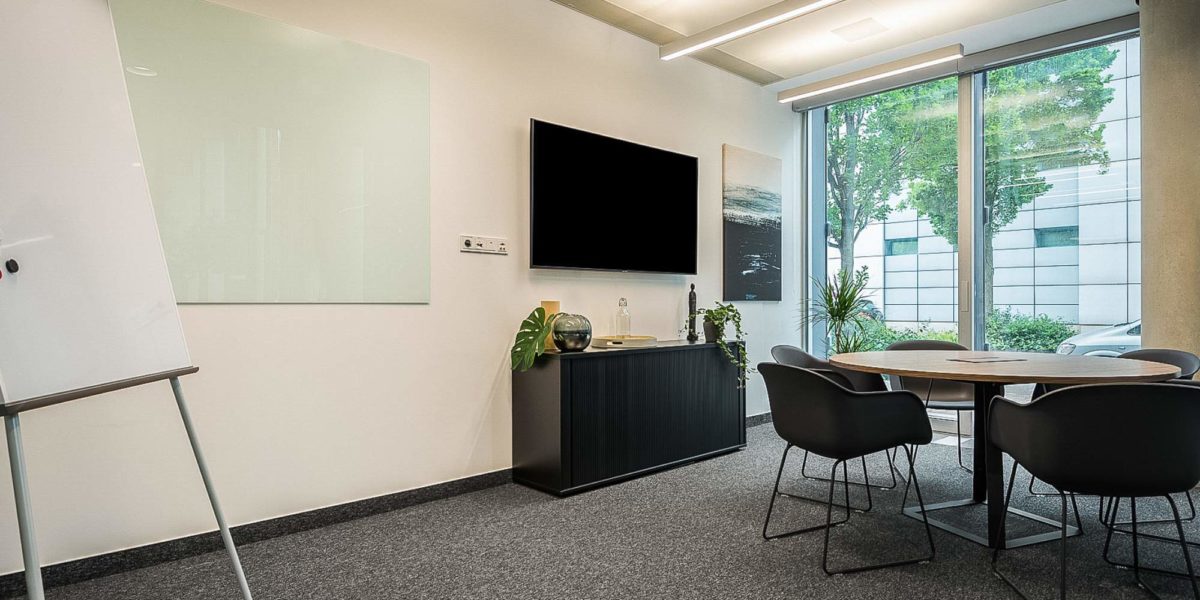 Modern meeting and conference rooms in Frankfurt
At the SleevesUp! locations Frankfurt Eastside, Westside, Gallus, Messe and Southside
Book now
Modern meeting rooms in Frankfurt
At the SleevesUp! locations in Frankfurt am Main you will find modern meeting and conference rooms for every requirement and every size starting at 33 € per hour. Each of our business locations offers you modern and professional rooms for your meetings or workshops. High-speed WLAN, media technology and coffee are always included. On request, we also provide catering of your choice.
For productive and team-oriented work, the meeting rooms of SleevesUp! are exactly the right environment. Innovative business ideas need an appropriate setting – that's why we create the perfect conditions for your ideas to unfold.
By loading the map you accept Google's privacy policy.
Learn more
Franklinstraße 46A
60486 Frankfurt am Main
Eschborner Landstraße 42-50
60489 Frankfurt am Main
Ferdinand-Happ-Straße 53
60314 Frankfurt am Main
Mainzer Landstraße 178
60327 Frankfurt am Main
Mörfelder Landstraße 6-8
60598 Frankfurt am Main
SleevesUp! services for agile meetings
The spacious conference and meeting rooms in Frankfurt are suitable for various projects – whether for seminars, lectures, conferences, training courses or presentations. Our meeting rooms can be conveniently booked online. So you can get started quickly and easily.
Top location with good transport connections
Extensive technical equipment
High-Speed-Internet (free WLAN)
Streaming devices for TV
Coffee, tea and snacks
Meeting rooms can be combined
Bookable by the hour from 33 €
Catering on request
Book a meeting room now for your professional events.