The coworking scene in Mannheim is colourful and spreads far beyond the city limits in the entire Rhine-Neckar region. In addition to coworking offers (day pass, membership and pro desk), private flex offices are also offered, which are interesting for both individual entrepreneurs and large companies. With more than 4 coworking spaces in Mannheim and the Rhine-Neckar region, SleevesUp! offers a wide range of choice and the flexibility to choose the best space for your needs. An overview with detailed location profiles of the spaces in Mannheim City, Mannheim Jungbusch, Neckar can be found here.
By loading the map you accept Google's privacy policy.
Learn more
Jungbuschstraße 18
68159 Mannheim
Langstraße 78
68169 Mannheim
Bergstraße 31
69469 Weinheim
SleevesUp! Mannheim City (P7 20, 68161 Mannheim)
Corporates, freelancers and start-ups alike will find new working concepts that are flexible and transparent in the exclusive Mannheim Space. Located near the main train station and Mannheim's landmark water tower, the location offers private offices (2- 4 workstations) as well as a coworking workspace on over 1,000 sqm. Coworkers benefit from a professional business environment with extensive services such as Wi-Fi, meeting rooms, drinks and cleaning.
SleevesUp! Mannheim Jungbusch (Jungbuschstraße 18, 68159 Mannheim)
The second location is ideally situated north-west in Jungbusch and convinces with its old building charm. Here, coworkers have the chance to network with start-ups and freelancers. The coworking open workspace is equipped with large desks with privacy panels. The unique space is ideal for anyone who doesn't feel like commuting for hours in the morning in traffic jams and is looking for a home office alternative nearby. By the way, booking and access to the space is conveniently done online via smartphone.
SleevesUp! Weinheim (Bergstraße 31, 69469 Weinheim)
The SleevesUp! location in Weinheim is directly on the Bergstrasse, which is of course perfect for travelling by public transport or car. The location offers more than 50 workplaces spread across flexible team offices and coworking workspaces. Those looking for a little peace and privacy can also book conference rooms. Wi-Fi, drinks and cleaning are free in all spaces. A day pass for coworking or an office can be conveniently booked online.
SleevesUp! Mannheim Neckarstadt (Langstraße 78, 68169 Mannheim)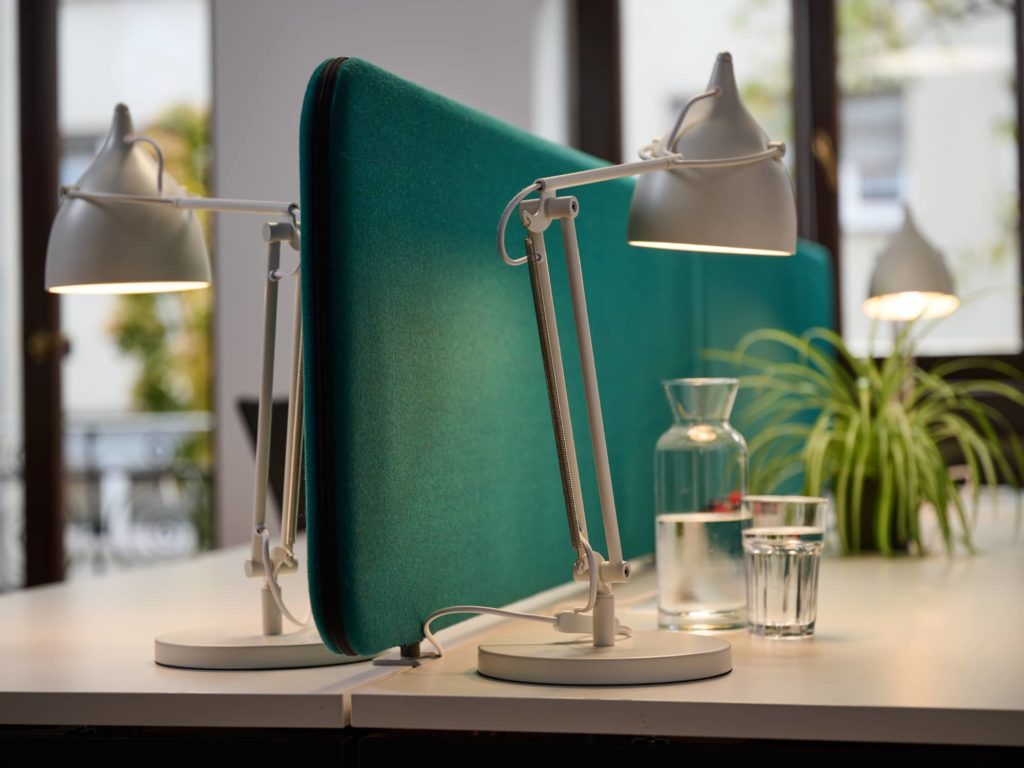 The space is very centrally located near the train station and the Mannheim City Archive and is primarily aimed at creative freelancers and remote employees of companies. A total of 20 workstations are available. The space is modern and inspiringly furnished. There are various conference and meeting rooms. The location will open in Q2 2023.
Find innovative workspaces near you now. According to your ideas and your needs.